adopt a penguin, penguin adoption, penguins, seabirds, seals, sealions, Falklands penguins, penguins of Chile, penguins of Argentina, Falkland Islands penguins, Argentine penguins, Chilean penguins, working with penguins.



AQUI PARA ESPANOL

BUY MY BOOKS ON AMAZON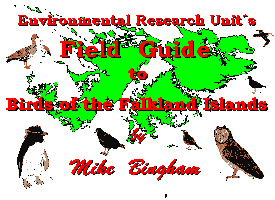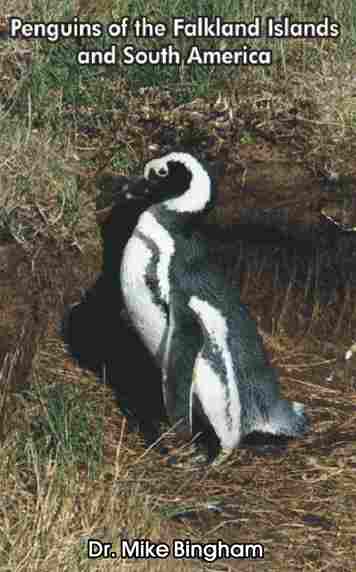 "Penguins of the Falkland Islands & South America"
by Mike Bingham
Electronic download: $3.95
Paperback: $10.95
Proceeds fund our Research

PLEASE HELP US TO SAVE PENGUINS

.

Adopt a penguin and help save penguins
The only GENUINE penguin adoption - you name your penguin

&nbsp &nbsp &nbsp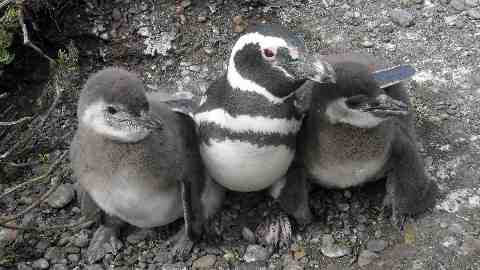 &nbsp &nbsp &nbsp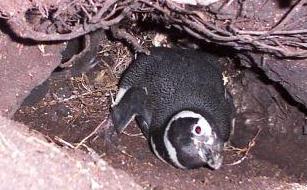 &nbsp &nbsp &nbsp &nbsp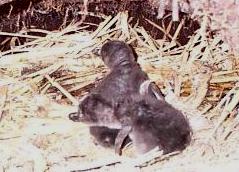 adopt a penguin - choose its name - help save penguins - the perfect gift.
Our work to save penguins has featured in TV documentaries around the world. You can view TV documentaries featuring our work on YouTube in (ENGLISH), (GERMAN), and (SPANISH). We also featured in BBC TV's highly acclaimed series (VIEW THIS PROGRAMME).
The Falkland Islands are best known for their penguins, with five breeding species and over a million penguins in total. That is a lot of penguins, but Falklands penguins numbered over 6 million in 1984. This massive decline of 5 million penguins results from commercial fishing, which has placed Falklands penguins in urgent need of protection. (See Revista Chilena de Historia Natural (2002): The decline of Falkland Islands penguins in the presence of a commercial fishing industry).

Just across the water in Chile and Argentina, the same species of penguins have increased in number, due to the co-operation of the governments of Chile and Argentina in protecting these penguins from commercial fishing. Unlike the Falklands, where penguins are dying from starvation due to lack of protection (See Falklands Penguins Starve to Death), the governments of Chile and Argentina have established no-fishing zones around penguin colonies to protect penguins from commercial fishing.

The Organization for the Conservation of Penguins is the only independent organization conducting research on penguins and seabirds across the Falkland Islands, Chile and Argentina. Its aim is to provide information about penguins and seabirds, and to promote successful harmony between commercial activities and environmental protection. The Organization for the Conservation of Penguins has over 2000 subscription paying members world-wide, and receives the backing of the British, Chilean and Argentine governments (but sadly not the Falklands - Read more about the Falkland Islands Government's attempts to silence our work).

&nbsp &nbsp CLICK HERE TO VIEW "EXPLORE: PATAGONIA TO THE PAMPAS" (BBC2, 25th January 2009)
In January 2009, BBC2's TV series EXPLORE featured our work to halt the starvation of penguins in the Falkland Islands. The programme shows Mike Bingham working with penguins in Argentina, and at home discussing the starvation of Falklands penguins, and the circumstances surrounding his Supreme Court victory against the Falklands government for Human Rights Abuse. (www.bbc.co.uk/programmes/b00hcgtq)
INFORMATION & EDUCATION
Education is an important part of our work, and you will find details of our wildlife research on this web site. We also have three picture galleries:
Picture Gallery 1 features PENGUINS of SOUTH AMERICA
Picture Gallery 2 features SEALS & SEALIONS.
Picture Gallery 3 is our GUIDE to FALKLANDS BIRDS.
Our PENGUIN RESEARCH page presents detailed scientific reports on our penguin research, and you will find issues relating to Falklands wildlife discussed in our NEWSLETTER.
INTERNATIONAL ACCLAIM
The Organization for the Conservation of Penguins has received international acclaim for its work to save penguins. Our campaign to protect Falklands penguins from over-fishing and oil pollution brought us into conflict with government officials, who attempted to stop our work through bribery, harassment, false arrests, and threats of imprisonment and deportation. This led to an historic court battle in which the Falkland Islands Government were found guilty of human rights abuse in the Supreme Court (Read about our Supreme Court victory).
You can read press reports of our work to save Falklands penguins, and the campaign of harassment against us, in newspaper articles published in The Daily Post, The Sunday Independent, The Observer, The Sunday Times, The Guardian, The Mail on Sunday, Index on Censorship and Birdwatch Magazine. Our work also featured on TV in the BBC2 series Explore: Patagonia to the Pampas (www.bbc.co.uk/programmes/b00hcgtq), in a series of three documentaries shown on Discovery Channel's Animal Planet (PARAMOUNT PICTURES) and on Germany's Mare TV (Mare TV - Feb 2006). Mike Bingham has also been added to the International Who's Who of Professionals in recognistion of his work to save Falklands penguins.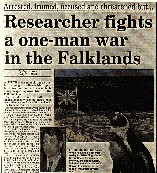 &nbsp &nbsp &nbsp &nbsp &nbsp &nbsp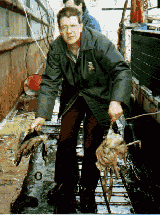 &nbsp &nbsp &nbsp &nbsp &nbsp &nbsp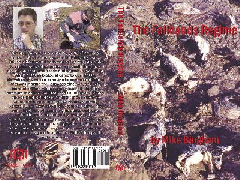 HOW YOU CAN HELP
There are four ways you can help support our work to save penguins.
1. Make a Donation by Credit Card or PAYPAL.
2. Support our work through our ADOPT-A-PENGUIN programme.
3. Purchase our book Penguins of the Falkland Islands and South America for immediate download at $3.95, or for delivery as a paperback at $10.95.
4. Purchase our book The FALKLANDS REGIME, which accounts Bingham's heroic struggle to protect penguins in the Falklands, despite government harrassment and death threats, which led to Bingham's historic Supreme Court victory for Human Rights Abuse. (Paperback $18.75, ISBN: 1420813757).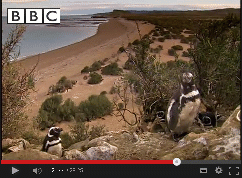 Clicke here to see our work on BBC TV (BBC2, 25th January 2009)

TV documentaries about our work shown on Animal Planet
TV documentaries about our work in German and Spanish

---

Web page created by Mike Bingham