.
&nbsp &nbsp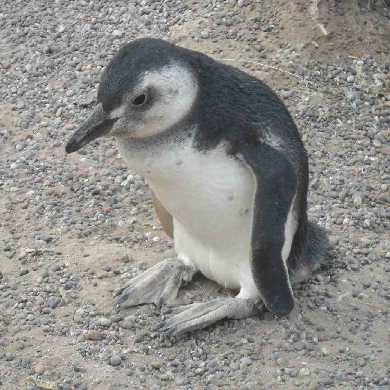 &nbsp &nbsp
Adopt a Penguin of your very own
- You choose the name of your penguin

- as seen on BBC TV and Animal Planet

- praised by the British government &nbsp &nbsp


&nbsp &nbsp &nbsp
The ONLY genuine penguin adoption
you choose the name of your penguin
Not a 'symbolic' adoption like all the others

When choosing to adopt a penguin, ask the following:
- Are you adopting your own penguin or sharing one with other adoptees?
- Can you choose the name of YOUR penguin?
- Can you come and visit YOUR penguin?
- Does your money help save and protect wild penguins?
Do a Google search for "Penguin Research Publications". You will only find ours.
.
We are the only GENUINE penguin adoption that lets you adopt your very own wild penguin, which you even get to name. Other penguin adoptions are 'symbolic adoptions', which means they are donations in exchange for pretty pictures of the same penguin. If you are not asked to choose the name of your penguin, then the penguin is pre-named and you are sharing it with other people.
Our penguin adoption program has been praised by the British government, BBC TV, Animal Planet, and numerous other TV documentaries around the world. You can view TV documentaries featuring our work on YouTube, including BBC TV, Animal Planet, Paramount Pictures, German and Spanish TV.
Who doesn't love penguins? Who wouldn't want one of their own? Adopt a penguin, choose a name for your penguin, and we will send you regular news and photos of your penguin's progress. You will also receive a map to show you exactly where your penguin lives, in case you ever want to visit (Visitors are welcome). You will receive 8 updates per year, with news and photos of your penguin, its home, some of its friends, and its chicks when they hatch. All for just $59 per year.
Adopt a Penguin makes a perfect gift for adults or children, or an interesting school project that will help children to learn about penguins in an interesting and entertaining way. The information we send out about each adopted penguin is tailored to the age of the adoptee, so that it will be educational as well as fun. The adoption fee pays for us to monitor and protect our adopted penguins.
If this is for a surprise gift, then give us the recipient's name for the adoption certificate, but just put your own email address to begin with. You can then either forward the gift by email at the exact time you choose, or print out the introduction photos and adoption certificate to give personally. Afterwards you can add the recipient's email address, and we will send future reports and photos directly to them, with copies to you so that you can continue to follow the adoption you have given them.
The cost of adoption is US$59 and we offer two easy payment options:
NOTE: all financial information is sent over a secure encrypted site &nbsp
.
1. PAY with PAYPAL
.
2. CREDIT CARD Payment Form
.