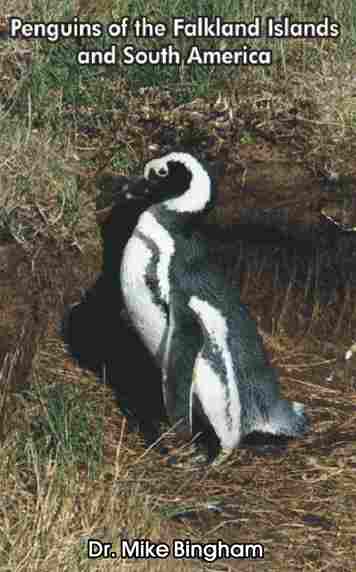 "Penguins of the Falkland Islands & South America"
by Mike Bingham
Electronic download: $3.95
Paperback: $10.95
Proceeds fund our Research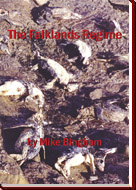 The FALKLANDS REGIME
by Mike Bingham
available online or from bookshops world-wide.
ISBN: 1420813757.

.

Penguins in Britain - UK - United Kingdom
&nbsp &nbsp

Apart from captive penguins in zoos and aquariums, there are no wild penguins in the United Kingdom. Penguins have only ever existed in the southern hemisphere. However our Penguin Research Program led by British biologist Mike Bingham, was established in the 1990s with funding from the British government's Darwin Initiative project.
Since 2004 this penguin research and protection program has been entirely funded by our penguin adoption program, with about 40% of adoptees being from Britain. Our work featured on BBC TV's series "EXPLORE: Patagonia to the Pampas", and Animal Planet's "Wild Things" OUR WORK ON TV.
The interactive map below shows the current world distribution of penguins. Click on the map to obtain more information about penguins in each region. If you find our site useful, then please consider adopting a penguin to help support our work. You can see a resume of our work at OUR RESEARCH PUBLICATIONS.
.
PENGUINS IN THE FALKLAND ISLANDS
PENGUINS IN THE USA (UNITED STATES)
---
Web page created by Mike Bingham
Organization for the Conservation of Penguins