Trouble in Paradise
Issue 92: February 2000
Mike Bingham was a Falkland Islands Conservation Officer. His work revealed worrying penguin declines which he claims put him in conflict with powerful local interests. Here is his story.
I moved to the Falkland Islands in 1993 to work for the UK registered charity Falklands Conservation, although my post was funded by the Falkland Islands Government.
In 1995 I led a penguin census of the islands, revealing huge population declines. Rockhopper Penguins in particular had declined from 2.5 million pairs in 1984 to less than 300,000 pairs by 1996 - down nearly 90 per cent in 12 years. The most likely explanation was over-fishing, but as the Falklands economy is almost entirely dependent on fishing, the news was not popular. Oil exploration was also about to begin, and there was a feeling that oil companies might be discouraged if too many hurdles were put in their way.
An environmental advisory committee was set up, and I was asked to sit on it. After a few months it seemed to me that the Falkland Islands Government was using this body to rubber-stamp a pre-determined course of action, and environmental safeguards proposed by the committee were being ignored. I complained and was told to leave the committee.
A week later an oil spill occurred in Stanley Harbour, under the very noses of the harbour authorities. Seabirds lay dead and dying in the water, so I brought the local press down to publicise it, making the point that if the authorities couldn't control what took place in the harbour, it didn't bode well for their ability to control an offshore oil industry.
Soon after the story hit the headlines, Lewis Clifton, the Director of Desire Petroleum, was appointed Chairman of Falklands Conservation. This was not by election, as should have been the case, and the UK Charity Commission investigated. Falklands Conservation was found to be in breach of its constitution, but Lewis Clifton remained as Chairman. Immediately after his appointment, I was forbidden from making any further public statements about oiled birds or penguin declines. A few weeks later I was told that Falklands Conservation were publishing population figures stating there to be approximately twice as many penguins as their own census had revealed. I was appalled, and refused to let the decline be covered up in such a manner.
On 31st March 1997 I was warned that if I did not agree to suppress the research data, I would lose my job and be deported. I refused, and stated that I did not believe that other members of Falklands Conservation or the Falkland Islands Government would allow such an abuse of power. I was wrong.
Three months later I lost my job, and it seemed to me that Falklands Conservation had decided to reduce the number of references to oiled birds through censorship, rather than improved environmental protection.
I continued with my penguin research, paying for it myself. Falklands Conservation unsuccessfully tried to stop the publication of my results which showed that the penguin population collapse had not occurred anywhere else in South America, only in the Falklands (Bingham 1998). The Atlas of Breeding Birds of the Falkland Islands - published by the UK Chairman of Falklands Conservation in 1997 - quotes 550,000 breeding pairs of Rockhopper Penguin, but its own census had recorded just 297,000 pairs. The correct figures would have placed greater emphasis on environmental protection, but by the time the truth was out, oil exploration was already underway.
Two months after the publication of my research paper I received a letter from the Falkland Islands Government stating that my residency had been suspended. Falklands Conservation had accused me of data theft. I was told that I had used coastline sensitivity data belonging to Falklands Conservation, but I was soon able to prove that they had never ever conducted any such research, making it impossible for me to have stolen the data.
On 13th August 1998 Falklands Conservation wrote to the Falkland Islands Government offering a full retraction and apology for the allegation that I had committed theft or otherwise behaved dishonestly. But the government refused to lift the suspension of my residency, and refused to give a reason for their decision.
Two months later I was shocked to find a pistol and ammunition hidden amongst storage boxes under my bed. I immediately disposed of them, and went to see the Governor and Attorney General to express my concerns about what was happening. I also told newspaper reporters, and a number of other people, that I feared police or customs were about to search my premises; the items would not have been planted unless a search was to follow.
A few days later customs officers conducted a "routine mail search" and discovered a parcel addressed to me containing a pornographic video. It had been sent from the UK by registered mail, from someone using a false name and address. On the basis of this find they searched my property - just as I had predicted - but of course, they didn't find the firearms. I received a small fine for importation of prohibited material, but this was not enough to bring about deportation. It would have been a very different story had I not found the pistol first.
Two months later the police arrested me on charges of deception, claiming that I had made a false declaration on an application form the previous year. I was questioned and shown an application form in my name which did indeed contain a false statement. But it was not mine. I told them that the form was a fake, and I was able to prove that the application form produced by the police was not the original, and that my form had made no false statement. The false statement only appeared on the copy which the police produced. They now admit that the false copy had been made up on the computer in the police station, but claim that it was an administrative error.
Two months later an immigration officer came to caution me on yet another charge. The police now claimed that I had previous convictions for burglary, car theft and affray - grounds for deportation - but I was able to prove that they had used convictions from a totally different person, and that I had no criminal convictions. Just a week later the Falklands Police served me with another summons on new charges of deception, this time that I had made a dishonest statement on a job application form to join Falklands Conservation.
I wrote to Amnesty International to ask for help, and the Attorney General immediately ordered that the charges be dropped, but by now the ball was rolling. Amnesty put me in touch with Index on Censorship, which exposed the story in its newsletter. This drew the attention of the British press, and the whole sorry saga was published in The Sunday Times, The Guardian, The Observer and The Daily Post. The Home Office sent a Police and Criminal Justice Advisor to the Falklands to conduct a 'routine' investigation of the Falklands Police, and I received an apology from the Falkland Islands Government and the Falklands Police.
The harassment has now stopped, but the future of wildlife in the Falklands is hard to predict. Falklands Conservation replied to the press articles by stating that my research had only confirmed known penguin declines, but their newsletter states that it is too early for any population changes to be identified. Surely a 90 per cent drop in 12 years is significant?
I believe that while Falklands Conservation is governed by the directors of oil companies, fishing companies and shipping companies, that it will remain a Trojan Horse for Falklands wildlife. Only continued scrutiny from the outside world will protect the wildlife, and those who stand up for it.
.
Other International press reports about our work to save penguins


.
TV documentaries about our work shown on Animal Planet
.
TV documentaries about our work in German and Spanish
.
Our books available for purchase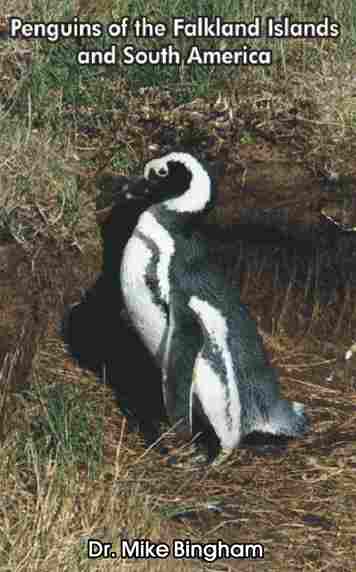 &nbsp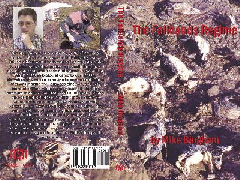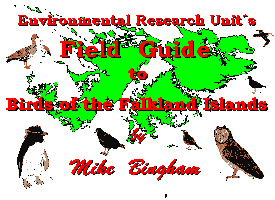 .
Web page created by
Mike Bingham, © 2022

.
.